Meet Our Staff
Our medical team at the Ashley Wellness Center treats patients of all ages from adults to children, and even babies. We look forward to caring for you.
Staffing at the Ashley Wellness Center
The Ashley Wellness Center is staffed by a Family Medicine physician, mid-level providers (nurse practitioners or physician assistants), nursing staff, medical assistants, radiology/lab technicians, a physical/occupational therapist and medical support staff including Spanish interpreters. Together, these medical providers offer a wide range of health and wellness-related services.
The Wellness Center medical staff uses an electronic medical record system with all services provided at the center documented in this system and available for future reference. These medical records can be made available to other medical providers, if you choose to authorize their release. Forms will be available in the Wellness Center. Please be aware that all private records are confidential and not shared with Ashley, or any other third party, without your written consent.
El Personal en el Ashley Wellness Center
El Centro de Bienestar Ashley es atendido por un medico, provedores de medio nivel (profesionales de enfermería ó asistentes de médicos), enfermeras, ayudantes de médicos, técnicos de radiología/laboratorio, terapeutas físicos/ocupacional y personal de apoyo médico incluyendo intérpretes de español. En conjunto, estos proveedores de servicios médicos ofrecen una gama amplia de servicios de salud relacionados con el bienestar.
El personal médico del Centro de Bienestar utiliza un sistema electrónico de registros médicos con todos los servicios que se prestan en el Centro documentado en este sistema y disponible para futuras referencias. Estos registros médicos pueden ponerse a la disposición de otros proveedores de servicios médicos, si decide autorizar su liberación. Los formularios estarán disponibles en el Centro de Bienestar. Tenga en cuenta que todos los registros son confidenciales y no son compartidos con Ashley, o nadie mas, sin su consentimiento por escrito.
About our staff
Deborah Hatanpa, MD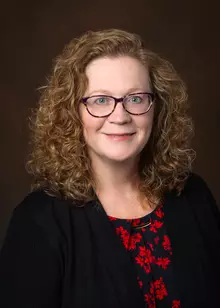 Deborah Hatanpa, MD, joined the Ashley Wellness Center in June 2022. She is excited to be at a worksite clinic, where an employer is emphasizing health and providing its employees with the added healthcare benefit of a worksite clinic.
Experience: After undergraduate school, Dr. Hatanpa initially worked in a business setting doing operational and financial auditing. After 10 years in the business world, she went back to school to pursue medical training. She attended the University of Minnesota Medical School and completed a Family Medicine Residency in Bangor, Maine. After residency, she worked in Maine for a couple of years before returning to her home state of Minnesota. She has taken care of patients in an outpatient clinic setting, in the hospital, in a nursing home and has also worked in an urgent care. She enjoys seeing patients of all ages. Her medical interests include preventive care and women's health.
Outside of work: Dr. Hatanpa enjoys spending time with her family, attending her children's extracurricular events and exploring new places.
Holly Glanville, APNP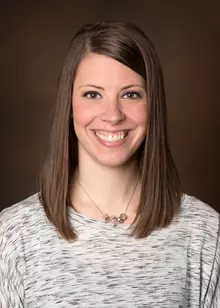 Holly Glanville, APNP, is thrilled to be practicing medicine at Ashley Wellness Center in Arcadia. Holly brings fresh enthusiasm to her care for patients along with experience on which patients can depend.
Experience: Holly earned her advance practice nurse practitioner (APNP) degree at University of Wisconsin-Milwaukee and her nursing bachelor's degree at Winona State University. Ashley Wellness Center patients can look to Holly's years of experience as an RN to see her commitment to family medicine—especially children. Holly cared for patients in Pediatrics at Gundersen La Crosse Clinic and spent 6 years as an RN at American Family Children's Hospital Pediatrics Unit in Madison caring for sick children in a general medical/surgical setting, before taking on her Ashley Wellness Center duties in March 2015.
At Ashley Wellness Center, Holly provides care to individuals of all ages for both preventive health and wellness exams, as well as management of both acute and chronic illnesses. "I have thoroughly enjoyed working as a nurse practitioner in this unique practice setting caring for Ashley employees and their families," says Holly. "After my husband and I relocated back to the area in 2014, I knew that I wanted to continue my career at a health system that prides itself in excellence and shows true sense of caring and compassion for its patients." Holly's medical interests include pediatrics and women's health. "I approach patients as if they are one of my own family members," Holly says, "I focus on providing safe, high-quality care. I believe that the patient is an important part of the healthcare team and I want to partner with them, while managing their care and working with them toward a healthy and active lifestyle."
Outside of work: Holly currently resides in Holmen with her husband, Kevin and two young children, Clayton and Preslie. In her free time, Holly enjoys spending time with her family, crafting, playing and watching sports and being out on the lake.
Connie Hoppe, APNP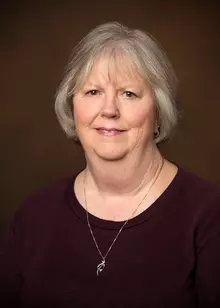 Connie Hoppe, APNP, has been in healthcare her entire adult life. She started as a nursing assistant, later advancing to a family nurse practitioner. Connie thoroughly enjoys caring for people through the troubling times in their lives and celebrating the joyous moments with them.
Experience: Connie's healthcare career spans over 50 years—about half of those have been at Gundersen in numerous areas. She worked as a school nurse for both grade school and college students. She has cared for patients in a stroke center, operating room, obstetrics, newborn nursery, intensive care unit for adults and children, emergency room and flight nurse. In addition, she has worked in in neurosurgery and neurology with trauma and movement disorders, such as Parkinson's disease. She has cared for preemie babies and elderly patients at the end of life. "I enjoy working with patients of all ages to meet their healthcare needs and educate them regarding their illness, treatments and help them lead their best life," she says.
Connie's education started as an licensed practical nurse (LPN) and progressed to a family nurse practitioner. She attended Winona State University for her Bachelor of Science in Nursing and returned to complete her master's degree with a focus on family nursing. She notes, "I enjoy the variety that a family practice has allowed me. I enjoy building relationships with families."
Outside of work: Connie has a large family of grandchildren and great-grandchildren that she enjoys spending time with. In her spare time, she also likes traveling, reading, knitting, crocheting and quilting.
Mary Klonecki, APNP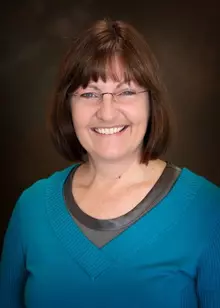 Mary Klonecki, APNP, has provided patient care for most of her adult life. It is her passion and serving people in her hometown—Arcadia—has special meaning and rewards.
Experience: Mary's professional healthcare experience spans 30 years. She has cared for patients in a variety of settings in Winona, Galesville and in Arcadia including at hospitals, in home care, clinics and in the operating room. She joined Ashley Wellness Center in 2013. "Working in the operating room just prior to becoming a nurse practitioner was a great experience but I soon realized that my true passion was working in a family practice clinic where I have the privilege of working with families," says Mary.
Her education includes earning her bachelor's degree in nursing from Viterbo University and her master's degree from University of Wisconsin-Eau Claire. "Working with entire families has been rewarding in many ways and is where I feel I can make the biggest difference as a nurse practitioner," Mary says. "I have always lived in Arcadia and certainly love to work in the community where I live, at the AWC." Mary sees and treats patients of all ages at AWC. "As a family nurse practitioner, my goal is to work collaboratively with patients to live a healthy, balanced and active lifestyle with emphasis on healthy eating, stress reduction and adequate sleep. I also like the challenge of seeing patients when life is not so balanced—when illnesses or injuries occur."
Outside of work: Mary resides in Arcadia with her husband. She has 2 adult children and a beagle named Lucky. When not providing care to AWC families, Mary enjoys working in the garden, walking and bicycling.
Todd Thill, PT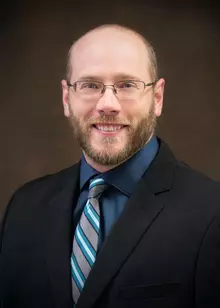 Todd Thill, PT, originally from Ettrick, Wis., enjoys the opportunity to treat in the area he grew up. Todd's physical therapy career began with treatment in downtown Milwaukee for his first two years. The remaining 10-plus years have been spent treating outpatient, nursing home and hospital patients in the local area. He is now working full time at the Ashley Wellness Center.
Experience: Todd has over 12 years of treatment experience including nursing care, hospital and outpatient. He treats a variety of conditions from acute injuries to chronic pain and post-operative patients.
Outside of work: Todd resides in Galesville with his wife, Julie, and their dog, Molly. When not working he enjoys hunting, fishing and just being outdoors. He enjoys time with family and friends and spends a lot of the summer hosting campfires and cookouts.